How to Log into SpamTitan
SpamTitan is some cool and useful software that we can provide. It looks at all your emails and stops unwanted email and viruses from being received in your inbox.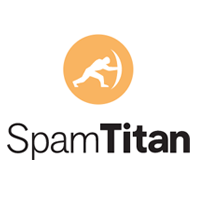 Clients who have SpamTitan receive a once per day report of anything new that has been quarantined. Sometimes, users may need to know if anything has been moved into the quarantine instantly rather than wait for the report. There are a couple ways this can be done:
Go to the Web Portal
Enter your email address
Enter your password
Click log in
If you don't know your password
Click "Forgot your password?" and or go to: https://spamtitan.andisa.net/forgotpasswd.php
Enter your email address and click 'Send'
Your password will be emailed to your email address, give it 5 mins to arrive. Also, check your 'Junk' as sometimes it goes in the 'Junk Folder'.
Click on the link in the Quarantine Report
If you have a previous quarantine report there is a link on it that allows you to access SpamTitan. Scroll down to the very bottom of the email and you will find 3 bullet points the top one states:
'To view your entire quarantine inbox or manage your preferences: Click Here'
Click on the 'Click Here' link and you will be taken into your SpamTitan profile.