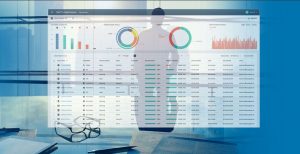 Mobile devices extend your communication away from the office and into the hands of teleworkers and mobile staff. They give rapid communication and can change the way that a business works. Correctly installed they will make your business responsive to clients and effective at communication.
Andisa provide a competitive installation and support service for Smartphones. Our service gives a smooth installation service without the problems and frustrations of self-install or working with the phone provider who often does not understand business networks.
Our installation package starts at £150 and not only installs the server software but makes sure settings are backed up and gets your users operational quickly.
We can implement upwards of 50 phones a day in a controlled manner.
When you extend your business network to include mobile devices, it's important to consider security and also use of the devices.
A Smartphone solution stores a copy of your company's data on the device. If it ever gets lost or stolen then your own company and perhaps more importantly your client's data is at risk.
We set security policies so that passwords are changed regularly and so that any lost devices are wiped automatically before they can be accessed. We can also help with policies inside your building, so that employees understand the risk of using a mobile solution.
When you first install a Smartphone they can reduce productivity because they end an alert every time a message is received. This leads to a natural human behaviour where your employees work to the latest interruption rather than focusing on the task in hand.
We configure phones so that they are quiet when inside their sleeve and so that they bleep only when messages are received from important staff. This reduces the risk of the device taking over your lives!
Andisa provide administration and management from £150 per year!
Once operational it's important that you manage the solution. This ensures that the system stays up to date – giving you the latest features, and also remains secure.
If you ever lose a phone or have to send a phone for repair you will want to wipe it so that information is not released.
Andisa will provide ongoing support and administration. The service includes regular automatic (every 5 minutes) checks of your system with TEXT alerting to ensure that the critical services and internet connection are running, so that you know that your staff are able to work 24 * 7.
If you employ your own technical staff then Andisa can provide training to make sure your own team are capable of managing the solution as part of the installation service.