The Sampada Inn is a first class family run hotel in the heart of the Lakeside tourist area of Pokhara, Nepal.
Here is the link to the hotel website  http://sampadainn.com/
The hotel is owned and managed by Nirwan Moktan.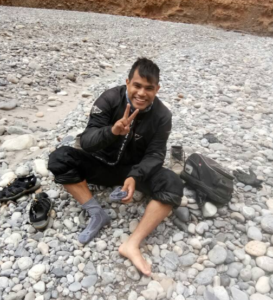 However like many hotels in Nepal, Sampada Inn was struggling with Wi-Fi. Clients would comment about the fact that they had to sit on the veranda to work rather than in the privacy if their rooms.
When Nirwan realised the issue he was eager to turn it into a competitive advantage. Local providers tried to help by installing a better router and also added extra access points. The objective was to extend the coverage and give faster performance.
More issues came to light:
The system would let guests access each others traffic and also potentially access the office network or router.
During the evening the spike in streaming disrupted internet and individual guests could affect other's internet access.
There was no sharing or quality of service set up.
The broadband would disconnect under heavy load. This is built in protection to shed load when people act unfairly.
Andisa are involved in a project to install rural internet across valleys to the south west of Pokhara and often used the Sampada Inn as a base of operation. Nirwan approached us for help. Our answer was of course YES and the solution was simple. We did the following:
Set the broadband router into bridge mode and then added a Mikrotik 2011 router between it and the hotel network.
Divided the hotel network into two VLANS, one for staff and one for guests.
Added Queues on the Mikrotik to filter the traffic and share bandwidth evenly across all devices.
Set a maximum throughput on the queue to match the bandwidth of the broadband line, so that the subscribed limit wasn't overreached.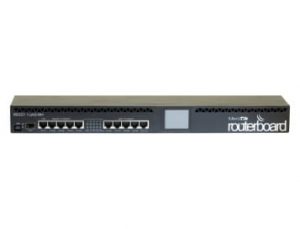 The queues ensure that everyone can work at the same time and although it slows down with more users, it never reaches a point where video streaming or VPN cannot work. Even when a tourist starts to upload a weeks pictures from the Annapurna treks the system stays running.
The VLAN configuration prevents users from accessing each others computers or from accessing the router to make unwanted changes.
We spoke with Nirwan in February 2020 after the new system had been running for 2 years. He asked if we would write this case study because the new system has made such a difference to customer reviews and satisfaction.
The amazing thing is that it took just half a day to install , adapting the existing network equipment and cabling. The new Mikrotik cost just $200 yet it out performs any router that had been installed previously. Andisa can also access the system from the UK to provide support.