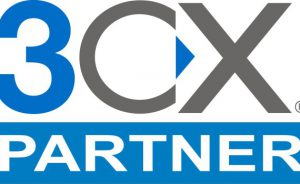 When lockdown struck the world, Ripon Cathedral was no different to the rest of us. They needed to socially distance to make sure their team stayed safe. Like many other businesses they soon found out that the existing phone system wasn't up to the job. In the case of Ripon Cathedral, the immense size and listed nature of the building had resulted in different departments having completely separate phone lines.
Lots of different bills
Too many suppliers
It wasn't possible to transfer calls between departments at all.
People couldn't move desks
Expensive to support and run
Andisa IT already provided IT management and support for the Cathedral and it made sense to work with us for telephony. Ripon Cathedral chose to install a 3CX phone system that could connect all of the buildings in the estate for the very first time. This meant an effective increase in the number of offices and allowed key staff to move desk easily for the first time. – Greater safety from infection.
Reducing costs and increasing flexibility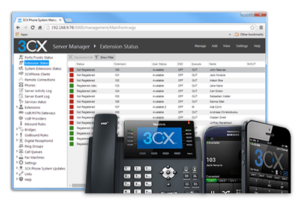 Rather than using traditional desk phones, the team opted to configure softphones. This not only reduced the cost of the system, it meant that they only had one device to carry and they moved between buildings.
It also mean that they could work from home or in the office easily. the 3CX software can connect from anywhere with an internet connection. In fact 3CX can be used with a Smartphone app, with a PC or MAC app and with desk phones. It means that if you have more traditional users they can still use familiar technology whilst early adopters get massive benefits and make more use of existing tech.
The web app gives great presence information about every extension. It shows whether people are on the phone, marked in an office or are able to take a call. This meant that even with staff spread around several offices, it remained easy to communicate.
Training
3CX is very intuitive and easy to use. The whole of the user base were trained over Zoom. We made a short video and talked the users through each section. Afterwards they shared the video link as a refresher course.
A week later we provided individual department training to help set up voice mails and tweak the inbound call routes. Ultimately it made more sense to have a prioritised hunt group rather than ring all, so that the office was quieter and the right people got a chance to answer first.
Conclusion
Already costs have decreased and this will continue in the future. because everyone caries their extension with them, there is no need to call mobiles or the old DDI numbers that were in use. We have set a future review to see if we can get rid of most of the DDI numbers, driving costs down further.
Staff are able to transfer calls around the building rather than taking messages and retyping a email to pass it on. This results in more direct action and less call backs.
The original project was designed to cover two departments however by live roll out, the entire Cathedral had come on board. What was initially a 5 extension phone system now has 25!
That's a measure of the immediate success.
During COVID staff are able to collaborate even though they are spread around the estate or at home.
One supplier for IT and telephony has simplified billing and future management. Now as a new user joins the team they automatically get a new computer, phone extension and have Microsoft 365 configured as they start.
All in all it was a great success. This proves the versatility gained by using your IT provider to integrate IT and telephony.