Background
Harrogate business centre has always prided themselves for providing a flexible office environment with meeting rooms, phone systems and shared internet access to suit all requirements. They have always tried to put the best systems in place knowing that their clients are dependant on them to prosper. They have 55 suites and are normally running at 100% occupancy.
When their phone system went end of life they struggled to find support and the only option was to replace. It was important to find a system and supplier that could provide a flexible service for their clients and also that would enhance the long standing good service.
Line rental costs had grown over a number of years. Maintaining sufficient channels of ISDN30 was proving expensive.
3 years before the business centre had installed a leased line and provided structured cabling to all offices, however the clients were now wanting more and more Wi-Fi connectivity. This closely followed the trend for rapid communication via iPhone and Android devices.
It was clear to the Business Centre owners that if they didn't stay in front of the game then their clients would start to use more and more mobile communication and that this would lead to less time spent in a conventional business centre.
But how do you install a secure system that is low maintenance and also flexible enough for todays demands?
The Solution
3CX Phone System
Andisa recommended that they install a 3CX phone system and convert the ISDN lines to Voice over IP (internet based calling). ISDN lines cost around £16 per channel per month, where as a VoIP line costs around £3.50. When there are 30 channels that's quite a saving.
The actual call costs are also lower. Mobiles can drop from 8p per minute to 3p per minute or less. International calling to major countries is similar to local or regional calls and is in pence per minute. The net effect is that clients saw a reduction in call costs and the business centre saved on line rental. See our VoIP Cloud Calling pages for full details.
3CX Pro edition will automatically generate call billing reports monthly, reducing the effort involved when invoicing clients for call costs.
More importantly however, the system has a graphical web interface that lets engineers or staff configure new extensions, move direct dial numbers around or re program queues.
The cost of maintenance is a fraction of the traditional phone system.
Features such as voice to email, simultaneous ring on a mobile, queues, agent reports and mobile apps are all standard out of the box. This meant that the business centre could offer call centre style features within their suites, opening the options to a whole new style of client.
Prior to committing, Harrogate business Centre compared costs of course. the purchase price of 3CX even through a leasing deal proved to be 2/3 of the cost of a traditional phone system.
So now they have a software phone system which means its future proof. Updates give new features, the costs are low and the system is easily manageable.
There are extra features that  are already proving to attract new clients to the business.
Flexible Wi-Fi that spreads further than your room!
Standard Wi-Fi only links in one area because it is not easy to link multiple access point together, however at Harrogate Business Centre it is now possible to have a server in your office, connected via wire, and access that from anywhere inside the building including meeting rooms. We have further information at Wireless Networks
Although their is only one network name, the system uses RADIUS authentication to separate each clients traffic from another. Each unique logon configures the VLAN of the connection. Each client has a unique VLAN, like having a unique room. The traffic is segregated and secure. Radius also means that all passwords can be set from one central console!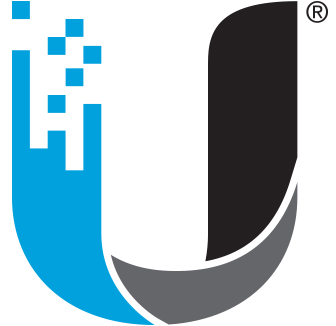 The Unifi Access points are located along every corridor, close to each room. The secret to success is to turn the power down to avoid interference both internally and with neighbours. Now as you walk around the building you pass from one transmitter to another seamlessly.
Previously, when a new client ordered a room the business centre staff would have to connect equipment, contact a help desk to arrange the proper connection and then help the clients connect their equipment. All this on top of their day job.
Now they simply set the password for the suite and let the new client connect wirelessly. It's so easy that they rarely need help.
The queue tree facility in the MikroTik router guarantees that each user gets a fair share of the bandwidth without being able to affect other users. Each suite can be given specific amounts of data and speed depending on their package options.
The solution is quite technical, based on Ubiquiti Unifi transmitters, MikroTik routers and manageable switches. See Wireless Network Issues for an explanation of potential issues around a building.
However the business benefits are simple!
Fast reliable and manageable Wi-Fi.
Secure connections that keep clients data segregated.
Good connections from anywhere in the building.
Easily Manageable.
Easier setup for new clients.
Proper load sharing on internet bandwidth.
Comments from the client
"It's great to so confident about your systems when selling to clients. Our new phone system and Wi-Fi really means that we deliver on our promises! It was so hard trying to understand what all the different options were and who to trust. Andisa made it all simple and its great to have them as a partner"