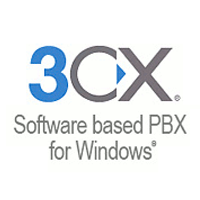 Andisa just upgraded one of our 3CX VoIP customers by installing the Pro edition of 3CX. This means they can have access to extra reports including one showing the amount of time out of queues and DND by agent!
They also get hotdesking so users can move from desk to desk, or as in this case, two people share one desk and need a different extension on differing days of the week.
No Downtime
We upgraded firmware on 30 Yealink T22P phones, backed up and reinstalled the whole phone system inside 4 hours.
Consequently we could easily perform the work out of hours and cause ZERO downtime for the customer.
They kept all previous call recordings, call reports and history.
Although we visited the following day there were no problems reported.
By updating firmware on the phones we will be able to perform future updates remotely!
Call 01423 290029 if you want to know more about our Cloudcalling and 3CX offerings.