Andisa recently won a contract to install CAT6E cabling in several suites for No1 Cardale Park, the premier business centre on Cardale Park. The clients of one particular suite were moving in the following morning however the work involved an electrician lifting floors, moving floor boxes and then us following the electrician with the network cabling.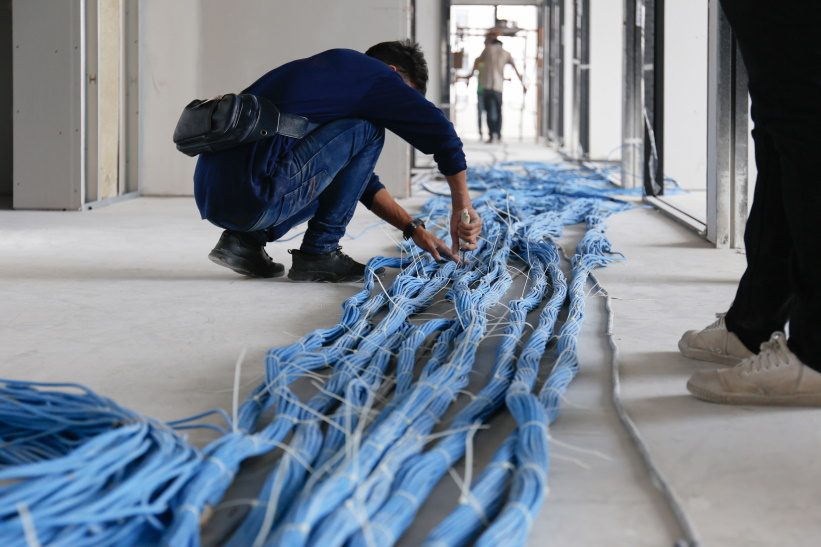 The No1 office were concerned that the tenant wouldn't be able to move in on time but the Andisa team dug in. They managed to run cables the day before, leaving them coiled up under the floor ready for connecting just as soon as the electrician had finished.
I popped in to bring supper for the guys at the end of the evening only to find them finished and hoovering up the dust and sawdust created by the electrician!
My first impression was "that's a bit cheeky" but then I realised what a difference the team were making! They were making sure the room was clean and tidy for our "Customers Customer".
They could have left it to the cleaners but then the place would have been untidy when the keys were exchanged at 9am the following morning. So a big shout out to Paolo and Tim for being so committed even at 10pm!
Well done guys, you are WINNERS! Awesome work!