The Millowners arms in Sheffield is the pub within the grounds of Sheffield Industrial Museum. Unlike many establishments, they have managed to reopen and are thriving!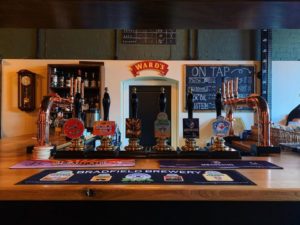 https://www.facebook.com/themillownersarms/
One of the important parts to the jigsaw has been WiFi.  To encourage clients to stay longer, to attract the business coffee meeting and to adapt to the new norm of Zoom meetings needs great Wi-Fi. The Millowners arms were quick to spot the need and now have one of the best Wi-Fi systems in the city.
Fed by a leased line and connected with Ubiquity access points, staff can roam around various rooms seamlessly. That makes payment machines quick and reliable!
Clients have a separate secure network that isolates them from each other and from the payment network.
At install we measured 95Mb/s at the furthest reaches of the Beer garden! At busy times the system automatically shares bandwidth between the customers so that everyone gets a fair share and can still connect to their favourite site while enjoying themselves!