Adding External Emails to 365 Distributuon Group
Adding an external email address to a distribution group is a simple task that has 2 steps: 
Add email address as a contact
Add newly created contact to distribution group.
See steps blow on how to do this:
---
1 – Create a contact
In Exchange admin center, click on the Recipients option and select Contacts.
In the Contacts area, you can add the individuals who are outside the organization. Click on Add mail contact.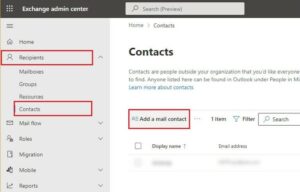 You need to add the basic mandatory contact information of the individual, including first name, last name, email address, display name, etc. Click on Next to continue.
The next information includes certain contact and organization details, which are completely optional. Select Next.
This tab will allow you to review all the entered details and give confirmation by clicking on Create.
A confirmation message will be displayed. Select Done. The contact will now be displayed in your Contact list.
---
2 – Add contact to the distribution list
Move to the Distribution list tab in the Group section.
Select the required Group.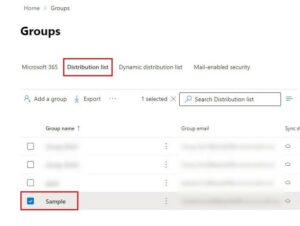 Under Members, scroll down and click on the View all and manage members option.Click on the View all and manage members option
Click on +Add members and search for the external contact you created. Check the contact's name and select Add.
The new contact will start appearing in the distribution list.